The 35th Anniversary & Demetria 2019
Celebrations for DEMETRIA 2019 and the 35th Anniversary of Sister-Cities Melbourne and Thessaloniki have been organised and the program, in both English and Greek, is ready for publication below.
We call on the Greek Community to support Pan-Macedonian Association and Thessaloniki Association "The White Tower" in their wonderful array of functions.
Download the program to share with friends and relatives.
---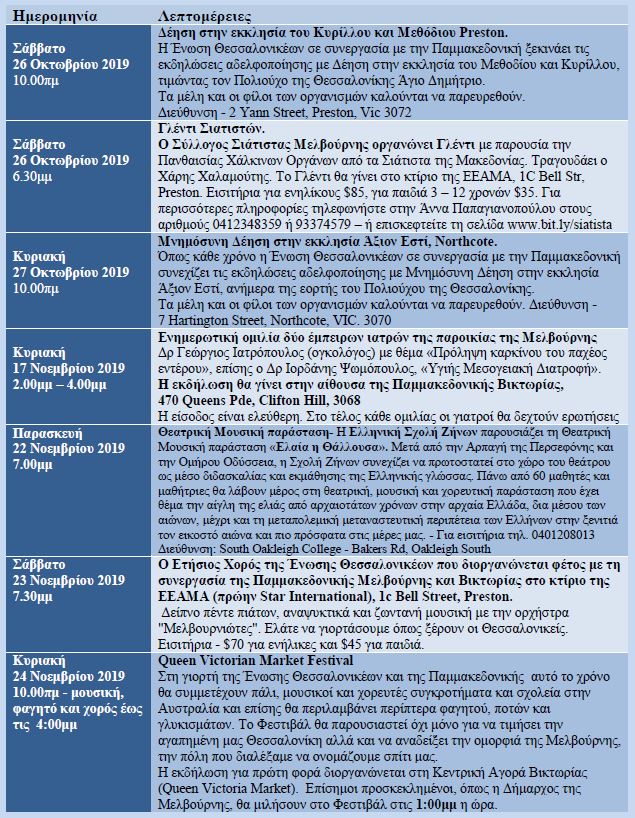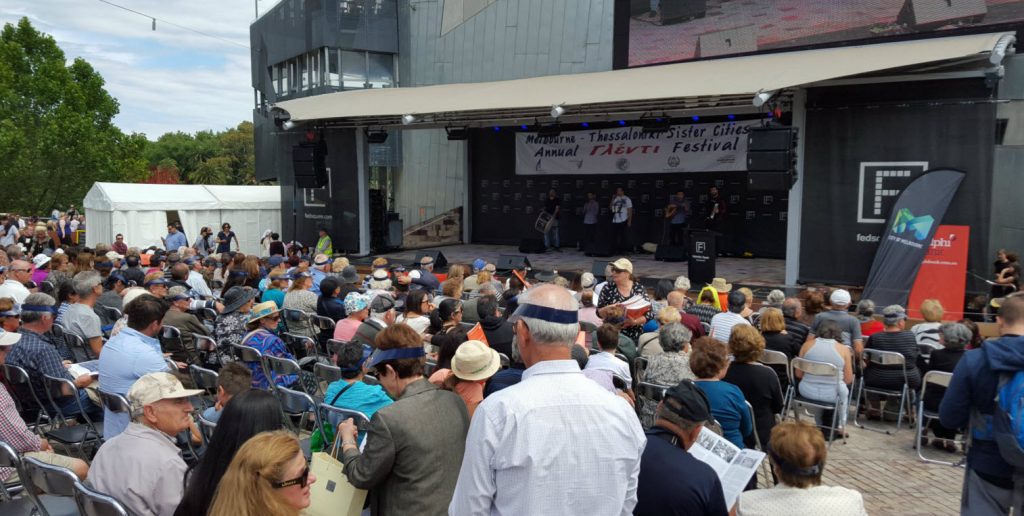 Οι επίσημες εκδηλώσεις της Ένωσης Θεσσαλονικέων και των ΔΗΜΗΤΡΙΩΝ 2019 έχουν προγραμματιστεί και είναι έτοιμες πιο κάτω. Καλούμε τον Ελληνισμό της παροικίας της Μελβούρνης να παρευρεθεί και να στηρίξει τις τόσες μας δραστηριότητες.
Μπορείτε κάλλιστα να κατεβάσετε το πρόγραμμα για να το μοιραστείτε με γνωστούς και φίλους.