Brief History of Thessaloniki Association
Thessaloniki Association "The White Tower" has a history of existence of more than fifty years in Melbourne, Victoria. It was firstly established as an organisation in 1961 by a handful of migrants from Thessaloniki in Greece.
The Association has undergone a number of transformations during this time, and has a long list of achievements including Festivals, Concerts, Public Lectures, Football competitions etc.
This is the list of presidents which served during this period:
Christos Kosmidis
Anastasios Kolokotronis
Kostas Hatzistavros
Nikolaos Giagotzis
Aggelos Haritou
George Sarristavrou
Lia Kalaitzoglou
Pavlos Mavroudis
Katia Zikou
Niki Koukoulas
Marianthi Xanthis
Pavlos Mavroudis
The most significant achievement of the Association was to bring the City of Thessaloniki and the City of Melbourne together to form a Sister-City relationship on 19th March 1984. Hosting the largest Greek-speaking population outside of Europe, it was appropriate that Melbourne should have a strong and vibrant sister city relationship with a suitable Greek partner. Thessaloniki has become the first European Sister city to Melbourne, after which Milan and St. Petersburg followed. Thessaloniki Association "The White Tower" has been the link between these two great cities, to foster greater cultural bonds between the city and our forefathers.
Sister-Cities Establishment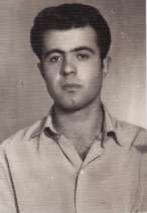 In his book titled "The Book of My Life", Anastasios Kolokotronis (past President of Thessaloniki Association) is depicting the following historical events and persons who participated to establish Thessaloniki and Melbourne Sister-Cities. A. Kolokotronis covers the history of Thessaloniki Association in another book of his titled "Μετανάστης στην Αυστραλία" (Migrant to Australia), where he depicts the years of establishment of the Association, committee members, Annual General Meetings and important functions organised.
Anastasios Kolokotronis was also the President of Thessaloniki Association "The White Tower" at the time when Melbourne and Thessaloniki were declared Sister – Cities in March 1984. The Mayor of Thessaloniki Mr Manavis visited Melbourne at the time and took part in a series of activities organised by the Association.
Since then the Annual Festival at Federation Square was established in 2005 and has been going strong ever since, with dancing groups, live performances, live music by a number of different nationalities participate and Greek food is being served.
The Sister-Cities logo is this –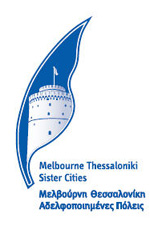 Sister Cities Historical Information
Thess_melb_sister_cities_engl_history