30th Anniversary, November 2014
Procession of dancers started from the front of the building of the Melbourne City Council, dancing along Swanston Street, with traditional music inspired by the eternal Greek spirit. When the troupe of about 10 dancers and 15 students arrived at Federation Square half an hour later, the Festival began.
All in all it has been a very successful Festival again this year. We thank everyone from the Committee of Thessaloniki Association who contributed to its success. We also thank the National SBS Greek program team who were present and live broadcast the event, radio 3XY who interviewed members of the Committee as well as Delphi Bank, Bank of Sydney, Tyrnavos Imports, Frontida, Pronoia, Greek-Orthodox College of Oakleigh, Maria Valkanis and many others who were present and helped in more ways than one.
Μια ομάδα από χορευτές της Ελληνικής Κοινότητας μαζί με νταούλι, κλαρίνο και ζουρνά του Νίκου Παπαευθυμίου ξεκίνησε μπροστά από το κτίριο του Δημαρχείου Μελβούρνης και χορεύοντας παραδοσιακούς χορούς έφτασε στο Federation Square περίπου 30 λεπτά αργότερα όταν το Φεστιβάλ 2014 ξεκίνησε. Η επιτυχία του Φεστιβάλ ήταν γραμμένη σε κάθε γωνιά της πλατείας και οι Ελληνικές σημαίες κυμάτιζαν στα ψηλά κοντάρια κατά μήκος του Swanston Street, όπως φαίνονται στις εικόνες.
Ευχαριστούμε ολόκληρο το Συμβούλιο της Ένωσης που κουράστηκε πραγματικά να προσφέρει αφιλοκερδώς για να φτάσουμε σ' αυτή την επιτυχία. Ο καιρός συνέβαλε κι αυτός για να έχουμε τις δεκάδες χιλιάδες επισκέπτες που το παρακολούθησαν.
Dear Visitor,
We're here to celebrate this year the 30th Anniversary of Sister-Cities Melbourne and Thessaloniki. We're here to promote the cultural differences that we share, we're here to celebrate the global distance that unites us. Thessaloniki with its vast history of so many different peoples and religions, its heritage, its successes and tribulations on one hand, and Melbourne which is now one of the most culturally diverse cities in the world, with its own past and its own future. And to celebrate this future we can, whilst we remember the past and whilst we are able to learn from the past.
Please join us when you are able to, and we are sure you will be delighted with the vast variety of activities we have to offer. Exhibitions, Speeches, World renowned Performances, Food, and of course our highlight the 30th Anniversary Festival at Federation Square in Melbourne.
We're proud to live in Melbourne and we're proud to carry with us the vast history of our forbearers from Thessaloniki. Let us show you how proud we feel.
For the full program for 2014 please connect with this page and you can download the full program in both English and Greek.
---
---
[columns] [span4]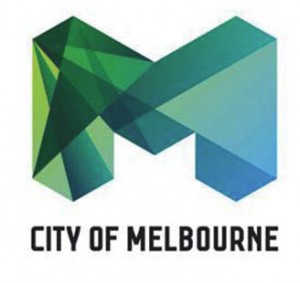 [/span4][span4]
[/span4][span4]
[/span4][/columns]
[columns] [span4]
[hr]
[columns] [span4]
[/span4][span4]

[/span4][span4]
[/span4][/columns]
[hr]
[columns] [span4]
[/span4][span4]

[/span4][span4]
[/span4][/columns]
[hr]
[columns] [span4]
[/span4][span4]
[/span4][span4]
[/span4][/columns]
[columns] [span3]

[/span3][span3]
[/span3][span3]
[/span3][span3]
[/span3][/columns]
[columns] [span3]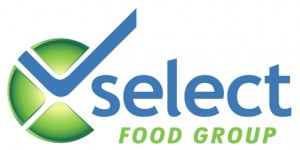 [/span3][span3]
[/span3][span3]
[/span3][span3]
[/span3][/columns]
[columns] [span3]
[/span3][span3]
[/span3][span3]
[/span3][span3]
[/span3][/columns]
[columns] [span3]
[/span3][span3]
[/span3][span3]
[/span3][span3]
[/span3][/columns]
[columns] [span4]
[/span4][span4]
[/span4][span4]
[/span4][/columns]